Gulab Wala – Famous Indian Brand was established in 1912, and after more than a century in business, the brand is well-known and appreciated throughout the world for its distinctive and diverse assortment of Rewri, Gajaks, and bespoke sweets and savouries. We are proud to be the originators of Gajjak and Rewri.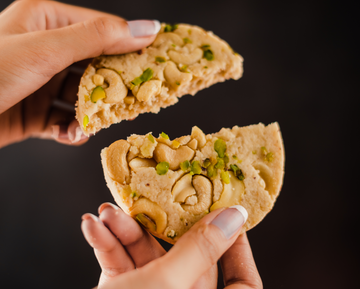 GULAB'S LEGACY
The Gulab Sweets
Gulab Sweets began in Rohtak with only two products, Gajak and Rewri, and later relocated to Delhi during the 1970s and 1980s. Our country has a wide variety of sweets from north to south and east to west, and no Indian dinner is complete without them. Sweets have the ability to break down any form of barrier. Indian tradition has been all about serving sweets on any occasion. Whether you enjoy sweets or not, every variant of Gulab sweets will astound you with its distinct flavour and taste. We at Gulab Sweets are very proud of our variety of sweets, and the manufacturers never fail to amaze us with new inventions.
Most importantly, our celebrations would be incomplete without sweets. Sweets are more than just food; they are a feeling that is etched in the brains and souls of all living things.
Why Choose Gulab Sweets
Gulab Sweets brings an extraordinary experience that is made possible by the combination of vivid colours, numerous flavours, enormous variety, aromatic spices, and forbidden tastes.
When it comes to savouring sweets, there is no age restriction, and for everyone, enjoying a box full of delectable sweets is a dream come true. There are countless options whether you want traditional Premium Indian sweets, Wedding gifting options, or savouries including North Indian, Chinese, Chaat, and South Indian. With our Traditional and Innovative Sweet manufacturing experiences, we continue to strive for Excellence. Gulab Wala is today identified as the greatest Premium Indian Mithai Brand, with many restaurant chains and cloud kitchens in Delhi NCR and across the country. With our all-India shipping choices, we have already been making an impact in the national marketplace and look forward to expanding globally. Gulab Sweets wants to give traditional Indian Sweets a prominent place on the global stage.