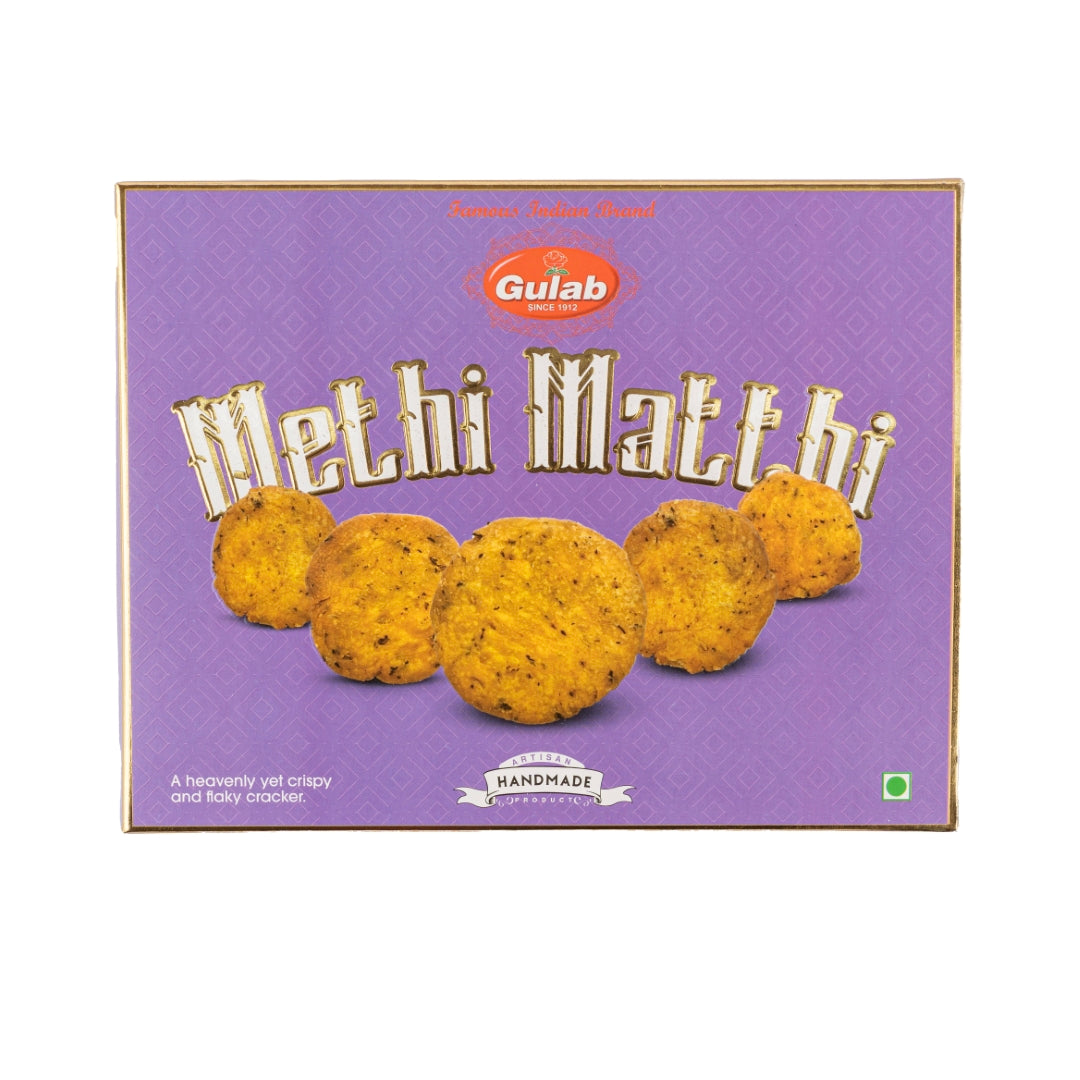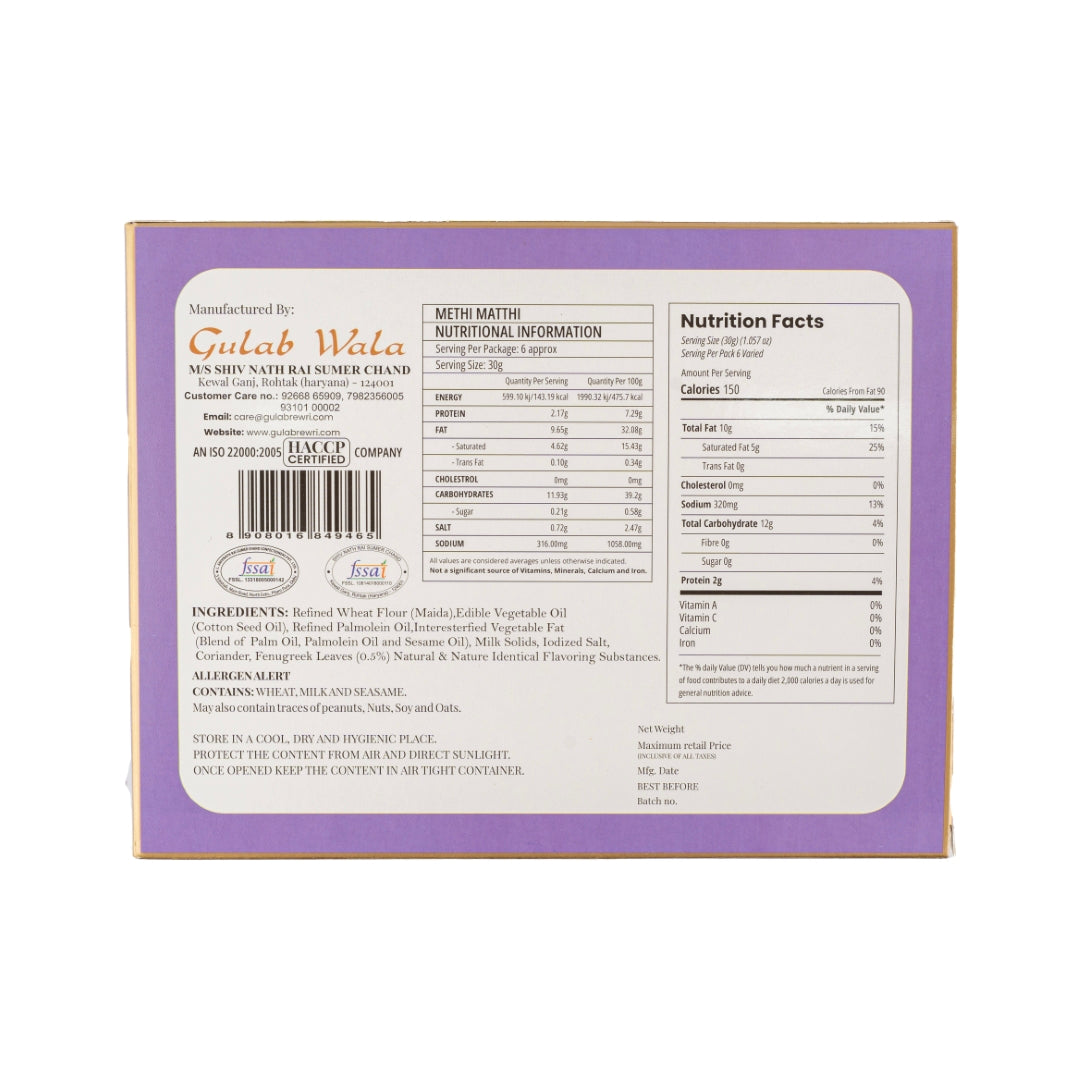 Sale price
Rs. 170.00
Regular price
Tax included.
Big Methi Matthi 400gm
Sale price
Rs. 170.00
Regular price
Product Description
Gulab's Methi Matthi is a crunchy, delectable dish made by frying flat rolled discs of dough combined with all-purpose flour, spices, and methi.
SKU : N/A
Category : Savoury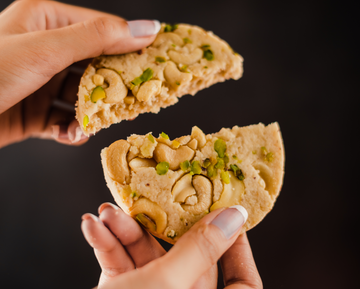 Online order from Gulab website
We didn't receive any products which were, thankfully, COD…. Although I really like products from Gulab but how to review products which I never received??!!